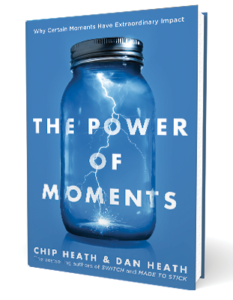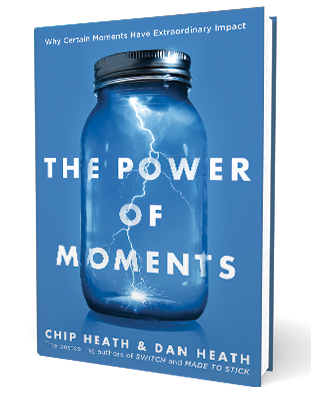 As I occasionally do, I'm going to pull a little switcheroo here and recommend a book that I have not only not read, but isn't even available! Outrageous? Well, not if you know the authors: Chip and Dan Heath.
These are two brothers who flat out write great books. I loved Switch and Decisiveby these guys and recommend them heartily.
Their latest book, The Power of Moments, explores why certain experiences can jolt you, elevate you, and change you. Moreover, they share how to create such extraordinary experiences in your life and work. As a person in business I suspect understanding how to create such experiences can be beneficial.
Here's an example of a powerful moment: On Friday, September 15th, a man tweeted to Elon Musk that he had a bad experience at the Tesla showroom in Palo Alto. Well, Elon Musk himself replied back shortly thereafter. Considering it was Friday night, that was pretty impressive. See below:
Even without reading the book I believe this would qualify as a powerful moment. I learned of this exchange from CNBC. Considering the # of Likes, Comments, and Retweets he got, it definitely reverberated for more than a moment on Twitter.
If you want to take my recommendation and pre-order the book, you can get some gifts from the Heath brothers, which are described here. Tell 'em The Growth Coach sent you.