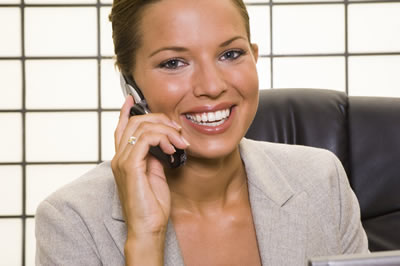 When it comes to running your business, do you run with the pack? That is, do you do what everyone else is doing? Or do you run in a different direction taking advantage of opportunities others are eschewing? I read a promotion for an upcoming teleseminar on telemarketing yesterday, which made me think of doing things others aren't doing in order to be successful.
In my last career I prided myself on being successful and remaining gainfully employed because I was always willing to do what others weren't. In one sales job I was willing to work until 10 pm five nights in a row. Others were only willing to work late one or two nights. This willingness catapulted me in to a sales manager position and into the number 2 ranking on the team in a relatively short time.
In another position I was willing to take on a key relationship management role that others wanted nothing to do with. I thrived in the position others didn't want and gained a lot of valuable negotiation experience (and a promotion).
Right now, what I see other business owners unwilling to do are a couple of key marketing activities: Telemarketing and Public Speaking. These are both proven ways of promoting your products and services. I suspect that with the rise of email and social networking, these two tried and true methods are falling back in importance in owners' minds. There's also some measure of dread involved in actively using these marketing tools. Ah, but there's the opportunity. You don't have to expend as much effort to get results if there's not as much competition.
Now I know telemarketing and public speaking aren't right for every business. However, they are right for many more than are currently willing to give it a go. Where do you fall? If you would like to discuss how either or both of these contrarian tactics could work for your business, give me a call. I can help you put a plan together. If you're not a client and have never met with me, then this planning session will be on me.