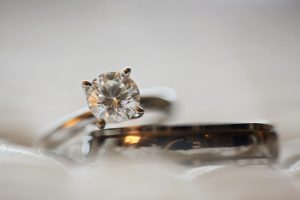 I get 
The Kiplinger Letter 
each week. In it I get unbiased news on a variety of important indicators and trends that affect people in business. As a leader you may find their newsletter helpful, too. Anyway, in the October 12
th 
issue there was an interesting item on the evolution of the diamond business.
Whether youare interested in diamonds or not isn't the point. I'll explain after I share the latest news on this highly valued gem.
Diamonds are now being made in labs in a way that is nearly identical to the way diamonds come about naturally. The cost differential is significant. The lab-grown diamonds are about $3,900 a carat whereas natural diamonds are about $6,500 a carat. Right now, The Kiplinger Letter states that the lab-grown diamonds constitute roughly 2% of an $87 billion industry. They say this should double by 2035. Pretty small numbers to be sure. But then again 2% of $87 billion is nearly $2 billion. What I found fascinating is that millennials are attracted by the ethical and environmental benefits of lab-grown diamonds.
When I bought a diamond for my then fiancée, I didn't think for a moment if it was ethically sourced or good for the environment. I'm a baby boomer. Millennials think different.
It's important to understand that millennials and generations to follow are increasingly interested in social responsibility by a company or even the entire industry. And they'll vote with their wallets.
As a leader, consider this important characteristic when marketing to millennials. They aren't just going to do what we've always done: get a driver's license at 16; sign up for cable; work until 65; or buy a natural diamond as an engagement ring. Everything is changing, and we'd better pay attention lest we find ourselves on the wrong side of a trend – like Sears.
You can learn more about lab-grown diamonds on 
one purveyor's website
. I explored the site a bit and found many diamonds that are priced at higher than $3,900 a carat. As with natural diamonds they vary in their quality.