Do you believe that you're managing your tasks smoothly and efficiently?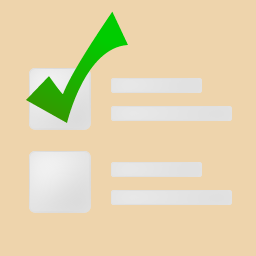 Tasks are those oft-recurring items that you need to complete on a timely basis before you forget or before they're irrelevant. Often we are not disciplined about scheduling time for these tasks or setting due dates.
You may very well have projects that you're managing, but task management is not the same as project management. Projects have defined start dates and end dates (even if that end date keeps moving!) and it's important to stay on top of project milestones and manage schedule risk. If you're managing projects with milestones and resources, then you should be using project management software such as Microsoft Project, Insightly, or Asana. Task management software, on the other hand, is less complex.
A good task manager will be easy to use, allow multiple task lists, categorization (or context), prioritization, calendar & email integration, and reminders.
Like most people, I have multiple devices – a desktop PC, a notebook PC, a laptop, and a smartphone. The best way to manage multiple devices is usually with a cloud-based solution. My task management solution now comes from a company called 6Wunderkinder; I have their Wunderlist application running on all of my devices, and I can also access my lists through a web browser. (On an iPhone, you can dictate a note to your Wunderlist app. On an Android phone, you can have a Wunderlist widget to quickly add a to-do, or, you can dictate a note using Google Now and it will add it to Wunderlist.)
Wunderlist allows me to "star" important items and automatically puts those items in a separate list (called "Starred). It also allows me to set due dates, including recurring dates, and reminders. It will create pop-up and email reminders and it automatically creates another list for all items due "Today". You can subscribe to your Wunderlist calendar from Apple, Google, or Outlook.
Here are some great additional benefits that Wunderlist provides:
When you sign up for a Wunderlist account, you are automatically assigned an email address. You can use this email address to forward emails to your task manager, thereby turning emails into tasks!
You can share task lists with anyone. They can view the task list through a browser interface.
You can assign tasks to another Wunderlist user.
You can access your task lists on any computer through a web browser
There are other to-do list apps, including Any.do, Remember The Milk, and Todoist. If you're so inclined, try them all and see which one works best for YOU!