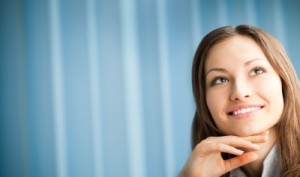 UPCOMING EVENT:
HOW TO BECOME A BETTER SPEAKER IN JUST 1 DAY – APRIL 28, 2017
What if you knew you could be a better speaker in just 1 day? Would you do it? Now's your chance to change your life in a meaningful way regardless of your position or profession. Just imagine getting past a resolution that's been on your list for years!
That's my invitation to you. Really dive in and discover what speakers like me had to learn to take to the stage with confidence and poise each and every time.
You'll start rocking presentations if you diligently apply what you learn in this class.
In this program, you'll get this and more:
Getting over the nerves that are part of the territory. Learn the one psychological secret that helped me make a huge advance in this area.

How to come across as confident and convicted. It's actually simpler than you think!

How to structure a presentation. I'll teach you a surefire and simple structure you can use again and again.

4 different openings that crush the average opening nearly every speaker uses. Use 'em (my openings) or lose 'em (your audience).

3 closes that wrap up a talk with strength and clarity. By the way, one of them is NOT Q&A!

Why you should never end your talk with Q&A. There is a time and place for questions which I'll share with you.

A formula for stories that is magnificent. This formula was created by Craig Valentine, one of the world's foremost storytellers. It's just complicated enough to scare away the wanna be speakers from the ones who are serious like you. Your stories will be awesome if you use this process.

The magic and the power of transitions. These are rarely used by amateur speakers and yet they're almost always used by the pros. Why? Because they work like crazy to develop an audience's interest in your speech. I'll teach you exactly how to use them properly.

How to engage your audience. This is truly a way to distinguish yourself as a speaker. I'll share multiple ways to connect with your audience.

The 3 best ways to rehearse. Rehearsal is so important, and most people don't even do it right. I'll share with you 3 different ways to rehearse so you really get good.

Slides that work and slides that don't. You just can't get away from slides sometimes. Use my tips and they'll work much better for you and make YOU the star of the show. You want to be the star of the show, right?

We'll also cover the most common mistakes that speakers make. Just by paying attention to this list you'll be a better speaker.
I'm out of space, but not out of content. You'll get all this and more in the 90 Days to Better Speaking Program. I may even have a guest speaker or two come in to add to my agenda. Can you imagine how much better of a speaker you'll be after all this? And how much your confidence will rise?
You're going to learn a ton (that took me years to get). In fact, you'll be able That won't be the case with you!
This program has been years in the making and now it's ready for you. Due to the intimacy of this program there are just 8 spots available. This means you will get plenty of individual attention. Don't hesitate to register now to claim your spot!
The enrollment fee is $447. You can be a much better speaker in 2017 with my expert help.
The date of the next workshop is:
Friday, April 28th, 2017
Now you're going to get plenty of in-person instruction in this program, but that's not all you're going to get. You'll also be receiving some additional resources worth $114 to help you in your journey to better speaking.
Resource #1 – World Class Speaking – The Basics. This is my basic class recorded direct to camera. You'll get reinforcement on techniques and tips you receive in the 90 Days to Better Speaking program. You'll receive a link to an unlisted YouTube video. This is a $47 value.
Resource #2 – I have 2 mentors in the journey to become a World Class Speaking coach, Craig Valentine, and Mitch Meyerson. They are both very accomplished speakers. In this audio resource you'll have 3 segments focused on Storytelling, Great Openings and Power Tips to Better Speaking delivered by the 3 of us. This product was also painstakingly created just for people in this program. It's brand new and you'll get it free! It will be an mp3 file. This is a $67 value.
So, to recap you'll get both resources worth over $100 totally free as part of your registration for this program.
Is it time for you to take a BIG step towards public speaking excellence? The opportunity is right in front of you. Take the leap and register now to be one of the people I welcome to class at 9 am on Friday, April 28th, 2017. I look forward to seeing you there!
Testimonials:
"I hired Michael as my speech coach and was very impressed with his ability to grasp the technical aspects of my presentation. With that understanding he helped me to transform a boring technical presentation into a lively one that anyone could understand. The opening and closing statements Michael helped me to create made a huge impact on the audience. After my presentation, I was able to attract a tier one partner to work with my company, and I was invited to present at other reputable conferences. I could not have obtained these great results without Michael's help." – Silicon Valley Engineer
"My team was definitely nervous going into our half-day training with Michael about on presentation skills, but they left super excited. They enjoyed Michael's approachable style and sense of humor. They also felt like he mixed enough activities into the agenda that they didn't feel like they were sitting still for 3 hours. Most importantly to me, they walked away with a bunch of concrete practical things to try and I feel confident that they will actually try them. I asked my team for feedback after the training. Their only complaint was a good one- they wished they had more time with Michael. When asked how useful the training was, my team rated the training a 1.8 on a scale of 1-5 with 1 being incredibly useful." – Meg Gray, Associate Manager, Field Support, Kiva.org
"I engaged Michael to help me with the delivery of an important speech. I hadn't given many presentations at that point, and the thought of standing in front of 800 people was giving me cold sweats. A week before the speech I realized I needed to hire a coach. I found Michael, he was very adaptable and flexible, willing to work around my work schedule. He made himself available and we met for a total of 4 hours that week. My speaking skills improved by 1000%, and I was able to deliver a perfect speech without having to look at my notes and feeling confident on stage. I am lucky I was able to work with Michael." – Elena, San Francisco.
"Michael was instrumental in helping me improve my public speaking skills. After just a few one-hour personal coaching sessions, I had the confidence to deliver a speech to over 80 people. For me this was an enormous achievement, given my complete lack of experience and absolute fear of public speaking. In a very short period of time, I had the confidence and basic skills that I needed to succeed with this particular speaking engagement. Since that time, I have taken his public speaking workshop, and would highly recommend his services to anyone that wants to improve their marketing & communication skills. Most importantly, he is an excellent teacher, and can help anyone improve their public speaking skills regardless of experience level. Thank you, Michael!" – Joel Avila, Hawkeye Photography
About Michael:
We are public speaking junkies. We eat, sleep and breathe public speaking. Breathing is really important by the way. You oughta try it the next time you get on stage. Anyway, we are gamely represented by our president and head coach, Michael Neuendorff, who used to be a nervous wreck in front of a group.
You know those work meetings where everyone sits around a table and introduces themselves? Michael had a really hard time with just doing that. In 1998 he got a new job at a big, global company that would require lots of those kinds of meetings. Worse, after the introductions were over he'd have to LEAD the meeting.
Mortified by the prospect of leading meetings and making presentations regularly he sought out help. He went to Dale Carnegie and had a breakthrough. He stopped being a nervous wreck and actually started to enjoy presenting a teeny bit.
After that Michael went to Toastmasters for 5 years. Then, he took multiple focused training sessions with Patricia Fripp, Steve Siebold, Craig Valentine and other big names in speaking. All told Michael has studied public speaking for the better part of 18 years. That's commitment.
Michael's also a working speaker who is in demand to present on a variety of topics for people in business. Thus, he's always honing his craft to discover new techniques and ways of improvement that he can bring to his classes and 1 on 1 clients.
WHAT WE DO
It comes down to this. We improve your ability to communicate and sell the other party on your products, your ideas, or yourself.
Our Core Services are:
1 on 1 Public Speaking Coaching (aka Executive Speech Coaching)

Public Speaking Classes for small groups

In-House Training programs (Public Speaking and Social Media)

Custom Seminars, Workshops, and Keynotes on Public Speaking and Marketing
Our services are billed by the hour, project, class or some derivation thereof. In short, if the investment amount is unpublished we'll give you an estimate at the outset. Our president, Michael Neuendorff, is a master communicator, trainer and coach. You can learn more about him and the rest of the team on our About Us page.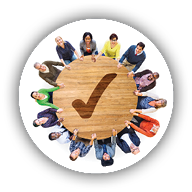 Certified Executive Coaching
We Provide Results-Driven Executive Coaching for Today's Challenges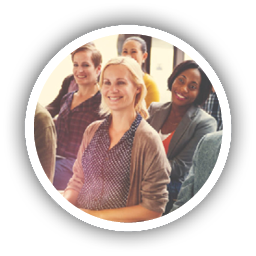 Team
Training
We Offer Practical and Impactful Training Classes to Raise Team Performance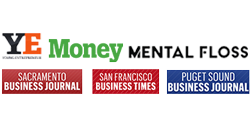 We Have Been
featured in
We've been featured in leading publications.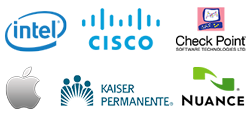 We Have
Worked With
We Have Worked With Some of the Most Successful Companies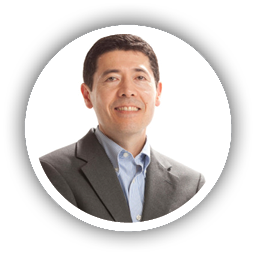 FREE
Strategy Session
Contact Us Today For Your FREE Strategy Session ($250 Value)