Build and Balance
Average rating:
28 reviews
Jan 3, 2018
Mahmoud Fadli


I had a wonderful time at your [public speaking class] presentation last Friday. It was, by far, the best in-service at the firm. It was a real pleasure to have you with us.
Aug 22, 2017
Lisa Tandoc, Tandoc Law


The most important thing that the Sales Mastery Class taught me was that making a sale is a process and not a one-time deal. What I had thought was rejection was actually an invitation for me to take the prospect through the next step in the process. The process takes time, patience and commitment. For the past six months, after working with you in the first quarter of the class in fine tuning my process and utilizing the tools you gave me, I have been committed and patient with my sales process. This quarter the patience and commitment to my sales process produced the results that I wanted!



The best part of the Sales Mastery Class is that it is forcing me to inject balance into my life. As a business owner, it is easy to let the business control our lives. But the Growth Coach insists on balancing home life and personal fun, which is key to not burning out.

Aug 22, 2017
S.W., Owner, Landscaping Business


I am a landscape contractor and have been in business for over ten years. During the past two years I had been experiencing a steady decline in business. About eight months ago, with my phone not ringing, I found myself at a critical point. I needed to figure out some way to change my stagnant situation.



I love what I do, and did not want to give up my business. So, I decided to, in a sense, invest in myself, and hire Mike as my business coach. It's a hard thing to do, when you feel you can't stay afloat, to decide to spend extra money, but in looking back, it was the wisest investment I could have made.



Now, in early 2010 I am experiencing the most lucrative winter of my 10 years in business. As a landscaper, that's saying a lot. I would highly recommend using Mike whether you are struggling or thriving. He will take whatever your current level of success is, and help you build from there.
Aug 22, 2017
Saili Gosula, Owner, Synergy HomeCare of San Mateo


At my request, Michael led a Strategic Retreat for my company. I wanted to do this so that we had a clear and united vision for the new year, driving for the same results as a team. Michael took the time to understand our company and how we work in order to help us focus on ways to make our company even better. He kept an unbiased, realistic view point. He kept us on track, with humor and quick insight. He made sure all team members participated and quickly understood how to work with each of them.



We worked to write and identify a Mission Statement, identifying our Core Values, Customers, Products, Competitors, Strength and Weaknesses, Opportunities and Threats, and finally, we came up with an initiative list and a plan of action.



We made sure that initiatives were assigned to different people (actually, people wanted to claim initiatives as their own!). We all left feeling that we understood our company's priorities better, and each person in the room felt they mattered to the success of the company.



I am happy to say that mid-way through the year, we reviewed our initiatives, and we are on our way to completing most of them. This is really a great result, as what we identified was very realistic and applicable to our business, and we kept it in the back of our minds even through the busy day-to-day of our business.



I highly recommend a Strategic Retreat to anyone who feels that a new infusion of energy is needed for their team, or that perhaps the team is not focused on the same goals, or there is no clear vision for the company. It helped unify our team.
Aug 22, 2017
J.L., Owner, Local Media Company


I've always been one to be skeptical about consultants, unfairly thinking they just tell you what you want to hear or what you already know but rephrased in the latest jargon.



But I am pleased to say that Michael Neuendorff with the Growth Coach of San Mateo County has changed my thoughts 180 degrees. In the past nine months working with Michael, I firmly believe that everyone can benefit from the Growth Coach. If you are search of growth, give him a call.



Michael has guided me to systematically look at every component of my business. We've explored together the strengths and weaknesses of my small business and found areas for improvement. This self-discovery alone would be worth the time and cost of the service, but Michael's consulting goes far beyond that. Together, we come up with ideas on improving our weaknesses, work on filling any holes, and of course, build on the things we do well already to do even better.



On top of all that, Michael is pleasant to work with. He is gracious, professional, and I dare say, one of the good guys. I would unhesitatingly recommend Michael and his business services for anyone looking to prosper in their business endeavors.
Aug 22, 2017
Vincent Capaccio, Inside Sales Rep


I just want to say thank you for the past 3 days of training. I learned invaluable information that will help me tremendously in my career as well as life, and for that, I thank you.
Aug 22, 2017
Chris Palmer, Independent Sales Representative (at the time of this writing)


Michael is incredible! A few years ago, I made a career change from accounting to sales. I floundered around for a year or so. After some personal coaching and completing the Sales Mastery Course, I am truly a sales champion! He helps me come up with an organized sales process, setting business and marketing goals, works with me on my sales presentations, and gets me to 'think bigger' and expand my business. I have seen a huge increase in my sales since I started working with Michael. I recommend him to anyone who wants to get coached up!
Aug 22, 2017
Dan Miller, Independent Amsoil Direct Jobber


Since beginning and completing the Sales Mastery program in 2016 with Michael, my annual commissions have grown over 25% year over year. Moreover, during the last six months of 2016 they are up over 34%. I have been in sales for more than 30 years and can say with the utmost confidence that if you follow Michael's program your results and income will grow as well.
Aug 22, 2017
Scott V. Tamayo, General Manager, Environmental Remedies, Inc.


I own a mid-sized asbestos abatement company with approximately eight sales related positions. When I first began researching training providers, I was discouraged because nothing seemed to fit my particular needs. After interviewing more than a handful of training providers, I finally met Michael and was pleasantly surprised. While most other companies took a cookie cutter approach to their offerings, Mike tailored his approach to my team and my industry, and remained flexible as our day to day responsibilities hampered our scheduling. I was very happy to see the material was relevant, valuable, and practical. My team began using the training they received immediately. I plan on using Michael again in the future. It was a great investment.
Aug 22, 2017
Tavis, High-Tech Inside Sales Professional


Appreciate your time throughout the [coaching] process. Our sessions have yielded significant value to my growth as a young professional.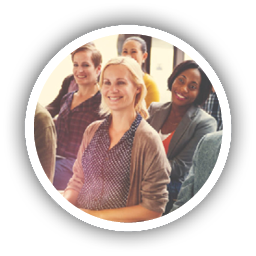 Team
Training
We Offer Practical and Impactful Training Classes to Raise Team Performance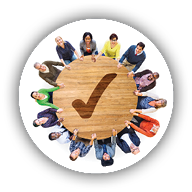 Certified Executive Coaching
We Provide Results-Driven Executive Coaching for Today's Challenges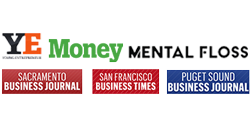 We Have Been
featured in
We've been featured in leading publications.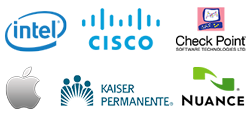 We Have
Worked With
We Have Worked With Some of the Most Successful Companies
Our Head Coach is not only a Professional Certified Coach and Certified Executive Coach, but also a Master Certified Coach Trainer and Certified Corporate Speaker.
Our Head Coach is not only a Professional Certified Coach and Certified Executive Coach, but also a Master Certified Coach Trainer and Certified Corporate Speaker.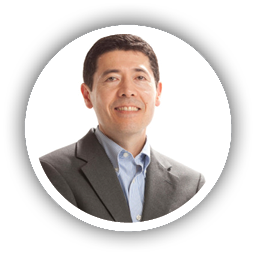 FREE
Strategy Session
Contact Us Today For Your FREE Strategy Session ($250 Value)