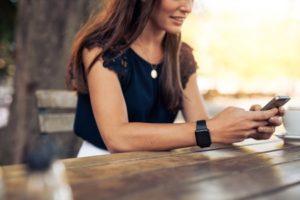 US adults 18+ spend 87 hours per month browsing the internet on a smartphone.
The stat comes from comScore, August 2016, but I gleaned the stat from an article on Smart Insights. This article also highlights that we've reached the tipping point for use of mobile devices (51%) to access the net over desktop devices (42%). So, what's my point here? It's this: If your website isn't optimized for mobile devices, you're a dinosaur. You should also consider designing the next version of your website primarily for the mobile web. These numbers aren't going to reverse, but simply get even more lopsided as time goes on.
Another key consideration highlighted in the article is that mobile device viewing of the internet is highest in the early morning and evening (when people are away from work and their fixed desktop computing devices). Thus, if you are using online advertising, be sure it's optimized properly for the daypart.