A friendly vo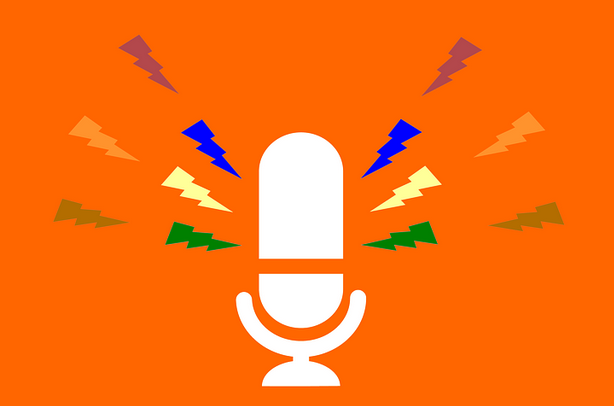 ice interrupts the song playing over your smart-speaker, inviting you to learn more about a product. At first you're a little irritated at the interruption, but then it sparks your curiosity, and you ask for more information. The voice answers the questions you ask. You decide you want to jump on this recommendation and your voice assistant helps in ordering the product. The transaction is completed without ever involving a computer screen, barely missing a beat of the song.
This scenario may resemble a scene from a sci-fi movie, but it may soon become our new reality.
The research firm, eMarketer, predicts that the number of "smart-speakers" or "voice-activated assistants" will increase to 74.2 million in 2019. With 22.4 percent of the population now active on these devices, marketers are eager to take advantage of the growing trend, but they have run into some challenges. Only 19 percent of users are willing to make purchases through their devices at this time. An important barrier appears to be the lack of visual or detailed description. Also, customers don't always know what specific brand to ask for so it can be difficult for products to be "seen" over voice devices. Advertising apps would help visibility, but Google and Amazon currently ban all advertising inside their conversational voice apps.
Pandora is breaking down some of these barriers by offering commercial time in streams playing on Amazon Echo and Google Home smart speakers. As two-thirds of smart-speaker users use their device to listen to music, this gives advertisers a way around Google and Amazon's policies. Although these advertisements are not yet interactive, Pandora announced that they intend to test new voice-activated ads later this year. Those will encourage back-and-forth conversations between consumers and brands, much like the scenario described earlier in this article.
Many companies will not be able to benefit from Pandora's advancements, but there is an area where they very well might: Voice search. The growing field of voice-search technology affects all businesses – especially local businesses. According to a BrightLocal Study, 46 percent of voice search users look for a local business every day. 25 percent of voice assistant users had not yet tried this feature but said they would in the future. Leading research firms predict that between 30 and 50 percent of all searches will be done via voice by 2020 and local businesses that are prepared will benefit significantly from this trend.
Making sure your business is easily discoverable in voice search results is critical in preparing for these changes and can mean the difference between remaining competitive or lagging behind. Keep in mind that a smart speaker will only produce one result to a search, so ranking at the top means everything!
Search Engine Journal recommends the following five steps to start optimizing your site for voice search:
Optimize Your Business Listings. Keep your business listings up to date and your name, address, and phone data consistent. In addition to your business address and city, include neighborhoods, counties, and landmarks. Don't forget to maintain reviews and manage your reputation!
Speed Up Your Website. Mobile voice search users are looking for quick results. Make sure that your site is optimized for mobile devices.
Your New Content Strategy: Focus on Questions. People who use voice search say it feels like talking to a friend. Find long-tail keyword phrases that your target audience is most likely to use.
Your New Content Strategy: Provide Answers. When you optimize for featured snippets, you're likewise optimizing for voice search.
Test It.