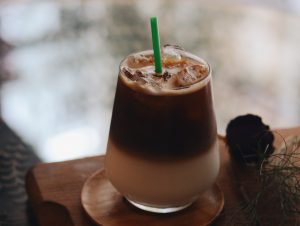 In business it's important to be aware of societal trends that may have an impact on business operations. The green movement is a trend that is building in strength and one that businesses deny at their peril. This article is about the trend to move away from plastic. 
It is hard to believe plastic was not extensively used until after WW2. Between then and 2015, 8,300 million metric tons (Mt) of plastic have been generated, nearly half of that number was produced after 2000. According to a research article in Science Advances, about 6,300 Mt of plastic waste was created, of which 79 percent went directly into landfills and the natural environment. In the US, we recycle an embarrassing 9% of our plastic waste, compared to Europe's 30% and China's 25%.  If current trends continue, nearly 12 billion Mt of plastic waste will pollute landfills and natural environment by 2050. Thankfully, there is a growing global movement to stop that from happening.
As public anger surrounding plastic waste and pollution increases urgency, more and more companies are tasking themselves to find smart solutions – to benefit the environment, protect their bottom line, and, in some cases, their legal compliance, as many laws and restrictions are being put in place. (see latest developments here) 
Predictably, single-use plastic packaging generates the most substantial amount of this waste, some 141 million metric tons in 2015 alone, or 40% of all plastic produced. One of the many companies feeling the pressure from its consumers is Starbucks Corp. In response, Starbucks rolled out a new "strawless lid" for its cold beverages in six cities in the summer of 2019. The simple design proves that valuable progress can be made with deceptively small changes. Starbucks' website claims that the recyclable "sippy cup" design will replace a billion non-recyclable plastic straws a year and use 9% less plastic. Getting rid of straws seems like a small step, but one that environmentalists hope will lead to long-lasting action. 
Another industry that is making big changes because of consumer activism is the fashion industry. Nearly one in three people between the ages of 14 – 34 in the US say that sustainability in clothing is important to them, according to Cassandra, a research firm specializing in young consumers. The textile industry is the third largest producer of plastic: it is used in polyester, PVC (which gives clothes a glossy finish), hangers, shopping bags, bubble wrap, and other packaging material. Some brands are increasing sustainability by shifting to recycled water bottles instead of using virgin plastic. Some are moving toward eco-friendly packaging. Everlane started a new clothing line, the "ReNew" collection as part of a plan to eliminate virgin plastic from Everlane's products altogether by 2021. 
Everlane, along with Burberry, L'Oreal, Stella McCartney, H&M are amongst the fashion companies who have committed to the initiative headed by the Ellen MacArthur Foundation: New Plastics Economy Global Commitment. This initiative focuses on eliminating plastic waste and pollution at the source. It is signed by 400+ organizations, across a wide range of industries, including Coca Cola, PepsiCo, Walmart, Nestle, Mars, Amcor. (Here is a full list of signatories). 
In May of 2019, 187 countries (without the US) reached a legally-binding, globally-reaching agreement for managing plastic waste at the United Nations-backed Basel Convention. The amendment will regulate the global trade in plastic and make it more transparent. Von Hernandez, global coordinator for "Break Free from Plastic" calls the deal "a crucial first step towards stopping the use of developing countries as a dumping ground for the world's plastic waste, especially those coming from rich nations." The deal will put pressure on a broad range of industries, including healthcare, technology, aerospace, fashion and food and beverages.
What's important to see in all this is the increasing value consumers are placing on businesses that operate as sustainably as possible. It may also signal a shift away from the lowest price being the most important determining factor in making a purchase decision. Said another way, certain consumers may be willing to pay more for products that are eco-friendly and made with sustainability in mind. 
There's another consideration here that shouldn't be overlooked as unemployment is at record lows. Do you want to attract and hire Millennials and Gen Z workers? Then you'd better be prepared to answer for your sustainability practices. These generations want to work for companies that "get it" and aren't just trying to maximize profit. 
Lastly, your efforts towards being a greener business should be proclaimed on your website and in your advertising. People want to know. We invite your comments about how you're approaching this trend in your business.