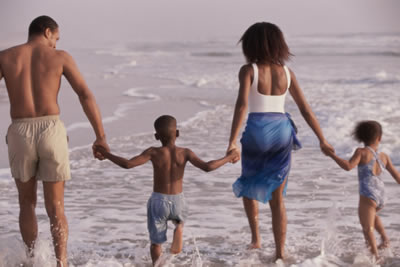 A few years ago, my daughter won her spelling bee in class and agreed to go to the regional meet. I put the date on my calendar as I knew it was an event I would not want to miss. 
In the run-up to the regional bee I made a decision to go out of town for some crucial business training. Alas, the first day of the workshop was on the same day as the bee! Now that was a dilemma.
There are those times when we really wish we could be in two places at once, aren't there? I knew that if I missed the first day of the three-day workshop I would be in a bad position to make the most of the education that I was paying dearly to receive.
I decided I would miss the bee, but not without having a talk with my daughter about it. I explained to her that I really wanted to be there for her but would need to miss it as I would be out of town. I proposed to make it up to her by taking her on a celebratory vacation soon after the bee. She liked that idea and forgave me in advance.
On the day of the bee I sent her a message and received updates from my wife. I was there in spirit.
When we aren't there for our loved ones, do we seek to make it up to them? And do we keep our promises to do so? I believe that when we do so with sincerity we can be forgiven for our absences and even appreciated for them because they were not decisions made casually or callously but with deep thought and caring.