Average weekly computer usage is on the rise. Internet addiction is a real phenomena.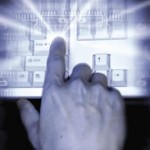 I've experienced for myself how captivating the computer can be. It's just so powerful. That goes for getting work done as well as having fun. I don't participate in fantasy football leagues or online gaming or have an avatar in Second Life, but I know all of these net-based activities are very popular.
I know when I've been on the computer too long because my wrists get sore. With my BlackBerry my right thumb gets sore. I have a physical trigger that tells me to take a break. What's your sign to take a break? Is it a spouse or partner telling you to get off the computer already and come out for a walk or sit down for a meal? Do you eat in front of the computer so you can keep working or playing?
I'm about balance and I'm fairly sure that I'm sometimes out of balance when it comes to getting off the computer and living in the real world. That's what made me want to bring this up. I'll be a little more aware of this in the next few months as I observe where I'm spending most of my time. Let me know if this is an issue for you and what you do about it.