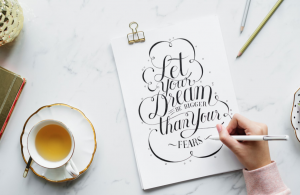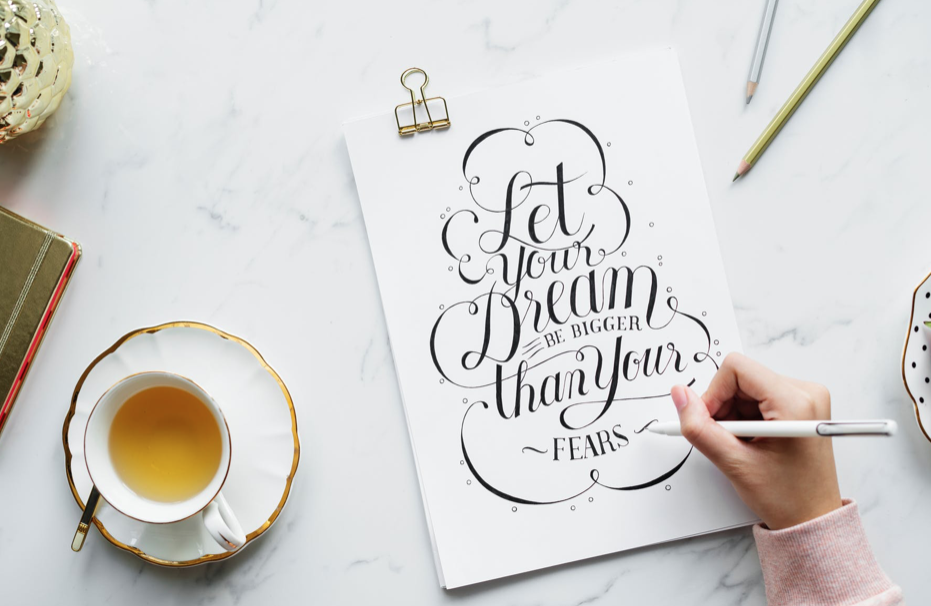 I subscribed to the Wall Street Journal earlier this year and have been enriched with a wealth of great writing. It was part of my commitment to read more in 2019. Recently the WSJ created a feature on successful women in the form of a podcast series and an ebook. Below are short items about 3 of the successful women who were featured. At the end of the article is information on how you can access the rest of the content.
She did not look Jewish, her name was not Jewish, yet Angela Warnick Buchdahl was raised Jewish, albeit with kimchee on her seder plate. Born in Seoul, to a Korean Buddhist mother and an Ashkenazi Jewish father, the authenticity of Buchdahl's Jewish identity was questioned regularly.  At one point, she considered giving up and renouncing Judaism. However, when challenged, Buchdahl realized her faith was integral to who she was. After earning a degree in Religious Studies from Yale University in 1994, she continued for cantorial and rabbinic studies at Hebrew Union College. By 2001, she became the first woman to be a rabbi, as well as a cantor.
Today, Rabbi Angela Warnick Buchdahl serves as the senior rabbi of Central Synagogue in New York City. The first woman and Asian-American to hold that post in the prominent Synagogue's history. She has been recognized for her innovations in leading worship and bringing openness and inclusiveness to the conversation. As she claims: "We have all been a stranger, let's walk through the world with a greater embrace to those on the outside."
Rabbi Buchdahl's worship draws large crowds both in the congregation's Main Sanctuary of the Central Synagogue and via live stream and cable broadcast to viewers in more than 100 countries. Rabbi Buchdahl was featured in dozens of news outlets and Newsweek's listed her as one of "America's 50 Most Influential Rabbis."
Rachel Lloyd has a deep personal connection to the work she does. She lived through it. As a young child, Lloyd experienced poverty and domestic abuse and dropped out of school at age 13, to help support her alcoholic mother. She started drinking heavily and got mixed up in some abusive relationships. When an opportunity arose for a fresh start in Germany, Lloyd decided to go for it. Unable to make it work and stranded in a foreign country, she fell under the control of the commercial sex trade.
With some luck and some help, Lloyd managed to break out and immigrated to the USA a couple of years later. Armed with just a computer and $30, she established Girls Educational and Mentoring Services (GEMS) in New York, a non-profit organization committed to supporting girls and young women survivors of commercial sexual exploitation and domestic trafficking.
Today, Rachel Lloyd is a nationally recognized expert on the issue of child sex trafficking in the United States. Her role was instrumental in the passage of New York State's Safe Harbor Act for Sexually Exploited Youth. Her advocacy is the subject of the documentary "Very Young Girls" and her memoir "Girls Like Us." Her work has been the focus of national and international news and has won numerous awards.
"I was beaten by a woman that got up faster than I did. I learned that people fall down, winners get up, and gold medal winners just get up faster." This was Bonnie St. John's reaction to winning silver in the 1984 Paralympics, marking her as the world's first African-American ski medalist and 2nd fastest woman in the world on one leg.
Due to a rare condition, St. John had her right leg amputated at age 5. The surgeries and subsequent excruciating therapy sessions were not the only painful memories of her childhood. Her mother married an older man who repeatedly sexually abused St. John between the ages of 2 and 7.
Despite all that, she has made a conscious decision to choose positivity. She went on to earn a degree from Harvard University and received a Rhodes scholarship to attend the University of Oxford. St. John worked in the Clinton White House upon her return to the United States. Today, St. John has inspired leaders with her story, business savvy, and corporate skills for over 25 years, and she is the author of seven books.
What do these inspiring life stories have in common? All three of the women reached success, recognition, and financial stability. Each had to work through their share of trauma, hardships, rejections, and/or other people's negativity to get there. Where some may have been inclined to give up, these difficulties only fed their determination to make remarkable changes, breaking down barriers, and "stained' glass ceilings on their road to success.
Wall Street Journal columnist Veronica Dagher interviewed Angela Buchdahl, Rachel Lloyd and Bonnie St. John as part of the Wall Street Journal Podcast series "Secrets of Wealthy Women" and the recently released companion e-book, "Resilience: How 20 Ambitious Women Used Obstacles to Fuel Their Success".
Among the twenty women that are featured in this series are household names like Ayesha Curry, Mary Higgins Clark, Maria Sharapova, and Barbara Corcoran, along with some that may not be as known. All of them have amazing stories of resilience to tell, all share tips on how to succeed in today's world and a personal money secret. The podcasts definitely accomplish their goal to "celebrate, encourage and inspire." Click here to see how you can subscribe to the Wall Street Journal podcast series. Click here to download WSJ's Exclusive E-Book "Resilience: How 20 Ambitious Women Used Obstacles to Fuel Their Success."