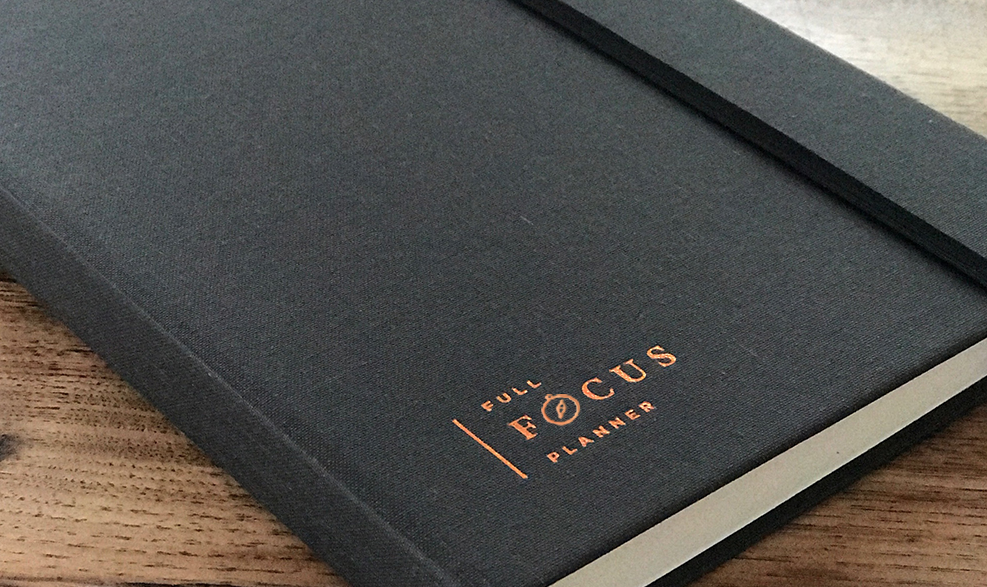 Yes, I'm a person who still likes to write things down whether they're my annual or quarterly goals, or plans for the week. I also like to write down reflections and thoughts for newsletter articles.
The act of writing things down surpasses digital tools like Evernote for me (though I do use the app and like it) for to-do lists and goals. Things you want to accomplish become more tangible when put on paper. That's important to me.
This is why I use a paper-based planner in conjunction with tools like Google Calendar and Evernote.
There are a ton of planners out there, but only a few that really stand above the rest. The planner I now use is the Full Focus Planner from Michael Hyatt. It's a hard-cover planner that covers 90 days at a time. It has sections for goal-setting, reflecting, planning a week and, of course, daily pages. However, even the daily pages are stronger with a section for your top 3 actions for the day.
It's really a great planner to consider if you are looking for a new one. You can learn more about this planner and get one for yourself here.
That's it for this issue. I sincerely want to thank you for your interest in and support of this service dedicated to professional growth. It's been an excellent year. I hope you'll stay with me in 2018 as I will definitely be back in your Inbox from time to time with more growth oriented material created just for you.
Best wishes for a Happy New Year filled with joy, prosperity, and growth.