This blog post was originally featured on the Bay Business Help blog.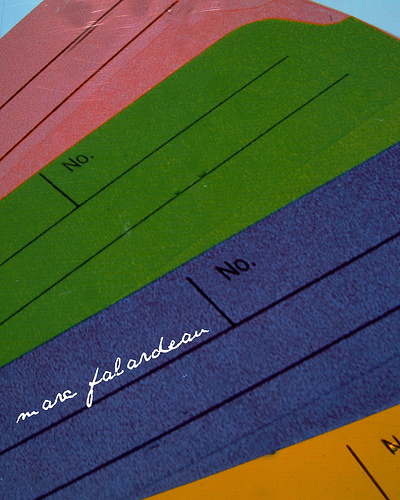 There's been a huge amount of buzz around the sweeping change to Gmail and how it processes incoming mail.
In case you're not a Gmail user and haven't heard about it, the change revolves around putting email under one of three preset tabs: Primary, Social and Promotions.
The idea is that your direct email from real people will fall in to the Primary section while the socially related email from LinkedIn, Facebook and other social platforms will fall in to the Social section.
This leaves the Promotions section.
Where do you think your newsletter subscriptions go?
Yes, right there. If you are a content creator and send newsletters out, then your email will now land there in the inboxes of your subscribers that use Gmail.
How pervasive is the use of Gmail?
Well, very. According to Wikipedia it's the most widely used email service in the world with more than 425 million users. This means that most likely a large percentage of your subscribers are using it.
This new development is a problem for content creators because their email is now being moved out of the Primary inbox of their readers.
Of course, your readers can easily train Gmail to move your email out of Promotions and in to Primary, but will they do so?
When this happened to my Gmail I didn't move much over to Primary except for some mislabeled email that wasn't Promotional.
I didn't move a single newsletter. In fact most of my newsletter subscriptions go to a Yahoo! address that's just for newsletters.
Thus, I already had moved this email out of my Primary inbox a long time ago.
I've seen a few posts about this from both the marketer and the user's perspective. Most marketers are ranting about it. Most users? Raving.
I'm one of them. I think it's great and don't intend to change it. Look, we all get too much email.
Gmail is helping to sort through it all so you don't miss the important stuff. Who really isn't going to like that?
What You Should Do
This means as marketers we need to take some actions in light of the fact that Gmail users like it and just might miss your email starting now.
Here are some actions I recommend:
Make sure your newsletter is the absolute best it can be.
Make it worth paying for. This was always a good move, but now it's more important so people don't forget you. If you are sending promotional email, then just keep on keeping on since it's not about the content, but about the promotions. You might amp up your offers to make them more exciting.
Repurpose your newsletter by sharing it in its entirety on social platforms, posting individual articles on your blog, and linking to it in an archived form from your email signature and on your website.
Segment the Gmail addresses from your list to see if their open rate is much less than the rest of your list. I noticed that my open rate didn't actually go down since the big change, but it's still early to conclude anything.
Do more blogging and social media. Your cheese just got moved so you need to pivot and spark conversations elsewhere around your content.
What I don't recommend is feeling bad about it. That won't do any good.
Please share your thoughts around this big change in the Comments.