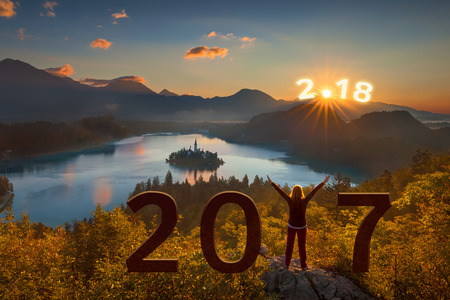 When one year becomes another, a national pastime is undergone by many Americans – New Year's resolutions. But there's a fatal flaw in this process. It's based on an impetus that quickly fades – a date change. Once the date goes from January 1 to January 14th, then February 6th, March 4th, etc., the motivation wanes.
My suggestion? Choose decisive action instead. This choice requires that YOU change, not something outside of you like the calendar. Any time is the right time to change for the better. Why wait until some external force, which at its core is meaningless, drives the action?
In 2016, my big change was to exercise regularly. I didn't wait until January of 2017 to do it. I started in November of 2015.
In 2017, my big change was to practice mindfulness daily. I didn't wait until a new month, a new season, full moon or whatever. I just chose action. I'm now nearly at 200 continuous days of some time spent in meditation. A secondary, but no less important change was to cut down on sugar (one of the three white substances we should moderate along with salt and bleached flour).
Another change I can think of that could easily have more impact than the other two was the decision – made with my wife – to contribute monthly to the care of a boy in Borneo. His name is Riski and he's attending school at Living Waters Village (LWV). We met Ronny Heyboer, the man who created LWV in 2017 and he inspired us to pick Riski as a child on the other side of the world to impact for the better. He joins Furaha, another boy who lives in Rwanda, whom we adopted more than 12 years ago.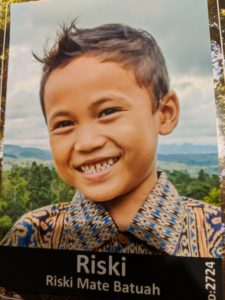 So, remember this important distinction:
Resolution = I'm going to
Decisive Action = I've already begun
Taking immediate and decisive action on important changes increases our self-confidence and personal power. With each new positive change we further go in to that upward spiral. Wouldn't you like more confidence and personal power in 2018? Then drop the notion of resolutions and make decisive action one of your signature traits now.