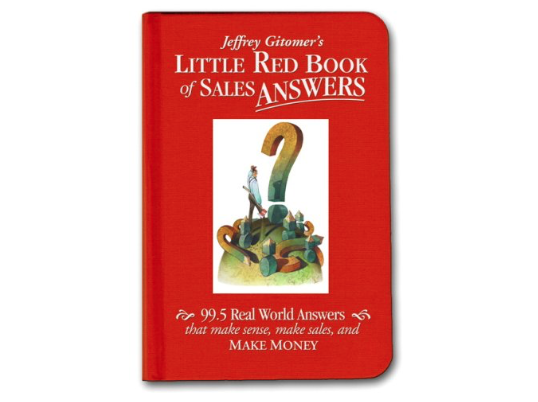 This suggested book is for anyone who'd like to do a better job of selling. Jeffrey Gitomer takes the guesswork out of the equation with his really useful book, The Little Red Book of Sales Answers.
Here's one tip from the book that's sure to give you some great information from your prospect: Ask them, "What's the first thing that comes to mind when you think of "insert your product, profession, service"?
Another tip is to write down the list of objections you get over and over. Create your best responses to those objections and bring each one of them up in your initial presentation of your offering. This way they're all out on the table and your prospect is mostly disarmed and able to move forward faster if what you offer is right for them.
This book has many little gems within its pages. It seems to be out of print, but you can get like new used copies for as little as $8.00 on Amazon.