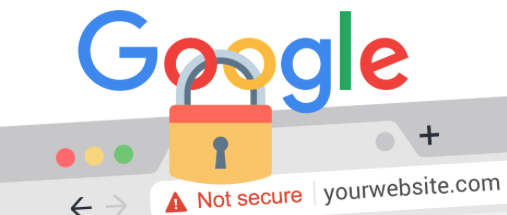 I've brought this up in the past, but I want to emphasize it once again. Google does not like websites that aren't SSL certified. Therefore, they are going to disfavor them in search results. You don't want that.
Here's an example to illustrate the point. Janine, a member of our team, does most of the marketing for a local supermarket. We built their website and it is SSL certified. When Janine searched for a local grocery store in the geographic area where our client's store is located, she was able to see it on the first page of search results well above a more established competitor with a site that is NOT SSL certified. That was encouraging to see and validation of what we understand is a shift in how Google evaluates websites for appearances in search results.
Here's another example on this point. My business URL is buildandbalance.com.If you look at my site you'll see the little lock on the left side of the URL. There's a chiropractice firm in MN called Build and Balance Chiropractic. Check out their website. Is it SSL certified? This is hurting their search engine results and they probably don't even know it!
Check your website now if you're not sure. If it's not SSL certified, talk to your web host to get help on how to get it done.