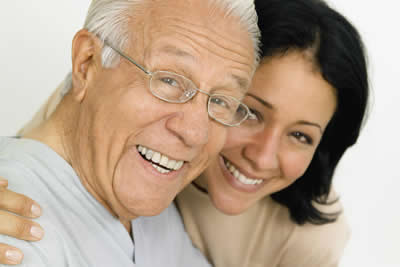 Henry Ford had some thoughts about service, too. Here's what he had to say, "A business absolutely devoted to service will have only one worry about profits. They will be embarrassingly large."
Now why would Henry say a thing like that? Maybe because there was just as much service not worth writing home about in the early 1900s as in the early 2000s. There are far too many businesses out there providing 'ho hum' service.
For starters, the salespeople are order takers, not true solution providers. When we're prepared to solve a problem we want someone who cares enough to really explore our problem with us to see if they have a solution that would take care of it.
I'll never forget the time my wife and I were looking for a new digital camera and video camera before the birth of our first child. We walked in to the local Good Guys store and started looking at Sony Handi-cams. We were looking at 2 side by side that were priced $100 apart. We couldn't really determine what made the pricier one better.
A 'salesperson' came over and asked us if we needed help. We did. We asked what the key differences between the two video cameras was. He looked at the two price tags with features and read them to us. He knew nothing more about them than what was written there. We couldn't have been less impressed.
The fact is you do have to work harder to provide great service. It's not the easy road. What's really exciting about providing great service though is that people talk about it, which leads to referrals. You know the price of referrals, don't you?
Have you ever run in to a business that basically operates primarily on referrals? I have and I can tell you for a fact they are providing outstanding service. If you're not getting enough referrals, then ask your existing and past clients either directly or anonymously through a survey how you could provide better service. Then, by all means start doing it! Then, you'll be on your way to embarrassingly large profits!
Of course, I would be happy to work with you on ways you can improve your service.