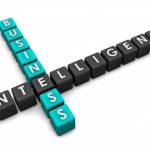 Okay, I'm going to get a little technical with you here. Google Analytics is a free software that you install behind the scenes on your website to get a ton of data on the visitor traffic.
A typical report will tell you:
– How many visitors have hit your site in a given period
– What percentage of visitors are new versus repeat
– Where your traffic is coming from, e.g., Google, Facebook
– What percentage is coming from referral sources like Google versus direct input, which would be your URL
– How long visitors are staying on your site
– What pages they're looking at
– What words they used to find your site
– What part of the country or world they're coming from
This is just a sampling of the data you can get from Google Analytics. It can also be combined with Google Adwords campaign to give you great data about how well your advertising efforts are working.
With Google Analytics I'm able to understand how my site is doing from month to month in terms of traffic. I can tell how my traffic spikes after I've done a lot of public speaking or released blogs through social media such as Facebook and Twitter.What I've found is that most of my traffic comes from Google and from people entering my URL right in to a search engine. Since I'm not getting much traffic from Bing or Yahoo, then I know that I either need to focus most of my energy on Google, or figure out why I'm not getting a lot of traffic from the other search engines and work on improving optimization for them.
Another key stat is how long people are staying on my site. On average people will remain on my site for two and a half minutes. I feel pretty good about that. However, I'm also seeing that a good percentage of my visitors are bouncing from my site, which means they stay for just a few seconds and leave. This tells me they didn't find what they were looking for. I can look to see what keyword searches are bringing people to my site to learn whether my site is relevant for those searches.
Here's an example of this. I did a blog comparing Costco and Target stores in terms of customer focus. It's an educational blog for small business owners. Unfortunately this blog comes up a lot for people searching for Costco or Target. They click on the link to my blog, then immediately leave since they aren't a small business owner. Google Analytics helps me understand this sort of phenomena on my site. As you dig in to the reports you'll learn some fascinating truths about your site.
Bottom line, it's an amazing package that every business should have on their website. If you don't have it, then learn more and determine how to install it on your site. I can refer you to a resource who can install it for you if you're not sure how to get it done.
If you would like to go through your first report together after you've had it installed for 30 days, feel free to let me know and we'll set up a time to do that.
The bottom line is this: You need to be aware of what's happening with your website and you will not know unless you get this software installed and activated.