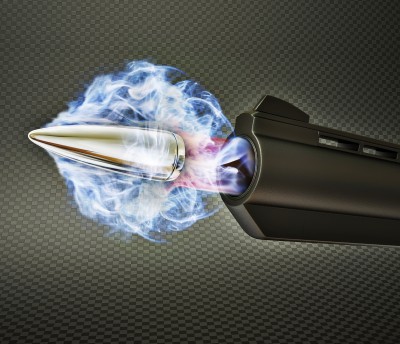 There I was sitting in a group of about 35 people learning about marketing and PR for the sake of getting exposure for a service club I belong to. The speaker was talking about QR codes and how nifty they are for connecting people to landing pages or YouTube videos from a sign, ad or brochure.
One person asked to what degree smartphone users are using readers to access the links embedded within QR codes. The speaker did a little look-up on her iPhone and discovered a stat that said something like 37% of people toting smartphones used QR readers last year. I couldn't find the statistic noted, but I did see one stat that said QR code scanning grew by 1,200% in the last six months of 2010. That's significant.
In my quick research on QR code usage I saw one article that pointed out you can use QR codes to add a contact to an address book, download an App, create a Calendar event, watch a video, Tweet something, check in on Foursquare, make a call, and send an email or text message. This is an impressive list of actions that can be triggered simply by using a QR reader on your phone.
The room was abuzz with this new knowledge and people started brainstorming and asking numerous questions about actual implementations of QR codes. Just then one man stood up and said, "I'm going to splash a little water on this excitement. QR codes, like many other marketing tactics, are not silver bullets."
Continuing on he said you're not going to enjoy this massive lift in response to an ad simply because it has a QR code on it. Unless the ad copy around the QR code engages the reader there will be no smartphone leaving its holster. Moreover, if all you do is link the QR code to the homepage of your website, there will likely be no action taken on the other end.
Everyone shrugged in a half-defeated fashion. Alas, it's true that QR codes like LinkedIn company pages or mobile friendly websites by themselves aren't some panacea that overcomes bad marketing. Be careful about being lured in to that kind of thinking.
As with 'get rich quick' schemes, we're always looking for that new marketing weapon that's going to convert like crazy and flood us with leads. If you find one of those, let me know will you? I'll take two.
The reality is that informed marketing is as important now as ever and it's almost harder than ever because new marketing vehicles seem to be being created at an overwhelming rate. How should a small business deal with this all this noise? Here's my suggestion: Get a hold of the right information. Focus your attention in a 3 to 1 ratio on understanding marketing principles and consumer psychology versus learning about the latest social network or mobile app. By doing this I believe your return on investment will be much higher.
There are no silver bullets that are going to trump a solid base of marketing knowledge. Get clear on core marketing concepts so that when you use a new tip or trick, like a QR code, it'll have a good chance of working because you already know how it will amplify and complement an already great marketing vehicle. If you'd like ideas on solid marketing resources, ping me.