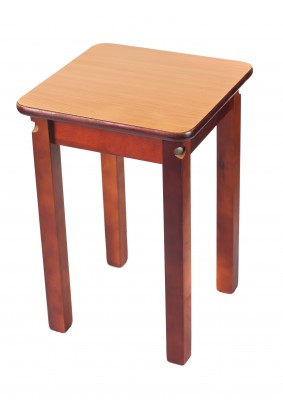 The opportunity to recreate your marketing is right in front of you.
The only problem is you're not sure how to go about the revamping of your marketing.
What should you stop?
What should you do less of?
What should you start?
What should you do more of?
Those, by the way, are the only ways to change whether it's your approach to health or marketing your small business. I learned that originally from Brian Tracy.
Follow these four steps to adjust your marketing for this year.
Before we start this exercise I hope you know what your marketing budget is for 2013. Without a budget you are susceptible to a few problems:
You'll buy any marketing that's offered to you since there's no budget or plan to compare the investment against.

You're not a planner, which portends difficulty for you across all aspects of your business.
Get in the habit of planning for the future and really thinking about the long-term consequences of actions you take today.
Now back to your marketing plan.
1. What should you stop.
If you have been investing in a marketing program for six months or more and it's losing money, that's a great candidate for elimination.
You should be tracking all leads that come from different marketing tactics so you can make a decision like this.
I believe that 3 – 6 months is a fair trial for just about any marketing tactic.
If you think you should stick with a certain ad program because it's creating awareness for you, then you have to decide that it's money you can afford to lose. Sounds like gambling, right? It should because it is.
The odds are against you when you're investing precious funds in marketing that's not paying off.
2. What you should you do less of.
One tactic I've recommended that people do less of is in the area of networking.
Going to networking events is marketing.
You're trying to create exposure and awareness of your business and forge new relationships as well as maintain existing ones.
I've met numerous people who network so much they can't keep up with the follow-on actions created as a result.
Thus, I've advised them to network less. That way you'll get more out of your investment and you won't look bad for failing to follow up on the promises you made to those you met.
3. The flip side of doing less, of course, is doing more.
If you read the last paragraph and thought to yourself that you don't network enough, then you know what to do more of.
Networking can be very powerful and many a small business owner decides they're simply too busy to make it. I know I've fallen in to this trap some months.
This sort of thinking actually derails the advantage that you have over larger businesses.
Owners of medium and large businesses tend not to network regularly. They don't know where to go except to industry events, which only happen a few times a year.
Small business people on the other hand have lots of local networking events they can go to and that's sometimes the fastest way to get new business.
Just don't overdo it or it will work against you.
The other marketing you should do more of is whatever is working for you.
If you're investing in Google Adwords and getting a positive ROI, why not up your investment by 10 or 20% and see if you can maintain the return?
Or, if your direct mail campaign is working perhaps you should mail more often or to another group of prospects.
4. What should you start.
I'm going to take a wild guess here and bet that you are either not doing any social media advertising or direct mail marketing.
These two tactics are very different but what they have in common is that they aren't easy to understand and they can be very targeted.
If you're not doing one or the other I recommend you really think about giving them a shot.
You can get lots of help renting mailing lists to reach your prospects. There are also great marketing copywriters to help you craft a good message. The same copywriter may be able to help you draft social media ad copy, too, since they are both direct marketing.
There are many great resources available to better understand social media advertising:
I recommend you first start with whatever training materials the social networks you're interested in provide free of charge.
After that you can turn to experts such as Social Media Examiner.
Now is the time to think long and hard about how you're going to market differently in 2013.
Use this four question formula to break it down and figure out what you could and should do.
Note that to do more of something or start a new program you'll have to know your budget and do less of something else or stop it altogether.Track everything you do and re-evaluate your results every three months to determine if you are on a good course.
Post your ideas for the changes you'll be making to your marketing in 2013. I'd love to hear them.